Expert Wooden Floor Sanding in London
At Barfords, we are delighted to offer a wide range of wooden floor sanding across London and the surrounding areas. Our highly-experienced team has refreshed wooden floors for all kinds of buildings and properties including homes, theatres, community spaces, and more.
you can trust that we are able to confidently take on your project, whether that's revealing the original character of the parquet flooring in your home or reimagining your commercial space. With our specialist wooden floor sanding in London, you can take advantage of a number of fantastic benefits, including the ability to tailor-make every part of your flooring to suit your property, budget, and décor.
With a focus on customer satisfaction, our team – from office staff to craftsmen – pride themselves on high levels of communication and the ability to skillfully restore your flooring to its former glory. We are dedicated to delivering quality results that endure, along with exceptional customer service, so all you need to do is look forward to the reveal of your functional, resilient and attractive wood flooring, with the assurance that we have taken care of everything.
Get your FREE quote today
Fill out this form to receive your free quotation for our professional & reputable Wooden Floor Sanding services in London
Have any questions or queries?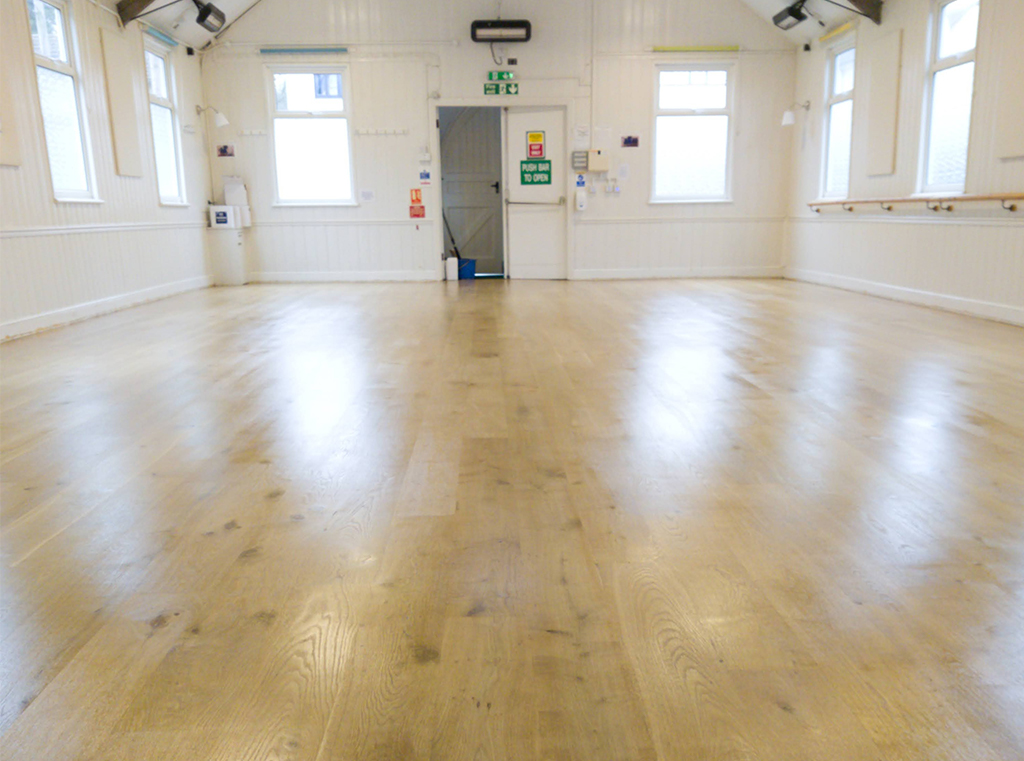 Our Floor Sanding Services
Our wooden floor sanding in London uses the best methods available to bring your wooden flooring up-to-date. We combine proven sanding techniques with high-quality tools and materials to leave you with an authentic-looking floor that will remain resilient against wear and tear over time.
All of our services are completely unique and bespoke to you, meaning that whether you simply need floor sanding or are looking to install a completely new parquet floor, every part of the process can be tailored to you. Our experience in the industry ranges from domestic homes, to larger-scale commercial properties, so you can rest assured that whatever the scale of your floor sanding project, we've got it covered.
Advantages of Floor Sanding
We have seen the popularity of wooden floor sanding in London rise, and it shouldn't come as a surprise when you see the number of benefits floor sanding offers.
Customised to you
From the moment you contact us to the moment we complete our works, we offer an end-to-end service that is completely customised to you. Our top reputation for floor sanding in London is second-to-none, meaning that you can look forward to flooring that is exactly as you imagined.
Highly Durable
Coming to Barfords means that you've already taken the steps to properly looking after your flooring. Sanding your floor is a fantastic option if you're looking for a flooring solution that preserves the original features of your property, whilst also providing greater levels of protection against wear and tear.
Saves and makes you money
If you're looking to save and make money in the long term, then choosing to sand your existing flooring is a great choice. By updating the flooring that already exists instead of spending out on a whole new one, you are saving money. Not only this, but original features add value to a property, meaning that if you decide to sell in the future, you could make more money!
Allergen free and easy to maintain
If your current floor is scratched or marked, it may be harbouring harmful allergens as well as dirt and bacterial – this can be particularly harmful if you suffer with allergies or have children or pets. Sanding your floor and restoring its smooth finish ensures that it stays free from stains, bacteria and odours for longer.
Mess-free
We use only the best dust-free technology and methods to sand your flooring, meaning that there's minimal mess to clean up once we finish the works. We also use environmentally friendly chemicals, so you can rest assured that nothing we use is toxic.
Give us a call today for your FREE quote
Barford Contractors were excellent. The floor was transformed from an old orange colour, to looking fresh and brand new. Alan's communication was fantastic from the start. I would definitely recommend Barford Contractors to anyone wanting their floor transformed.

Rachel F
Barford Contractors LTD laid oak parquet in our hallway and two front rooms. Throughout the process the communication was great and they were very receptive to our feedback and went the extra mile to make the flooring how we wanted it.

Charlotte G
Alan and Mark restored our near 70 year old lounge and hallway parquet flooring, which had been covered by carpets for many years.The work was completed on time, and it now looks like a new floor.

Tony Bowden


Barfords, restore anything, from antique flooring to modern grey styles and natural finishes. All with an environmental awareness and in a professional and friendly manner. We also restore most woodwork, and offer free estimates.
Barford Contractors Ltd,
16 Scrub Rise,
Billericay CM12 9PG