High-Quality Floor Sanding in Brentwood
If your period parquet flooring needs a new lease of life or if you are sprucing up your office space, Barfords floor sanding services could be the answer. We are dedicated to the art of wood floor restoration and repairs and take joy in restoring wood to its former glory, showcasing its original charm and appeal.
Our skilled craftsmen are fully-trained and experienced in the methods needed to carry out this specialist technique, meaning that we can effectively remove any scratches, marks and other general wear and tear to leave you with wood flooring that is as functional as it is attractive. You can rely on our professional service to provide you with results that last well into the future, as well as being a cost-effective solution to your flooring needs.
Get your FREE quote today
Fill out this form to receive your free quotation for our professional & reputable wood floor sanding in Brentwood
Have any questions or queries?
Floor Sanding in Brentwood FAQs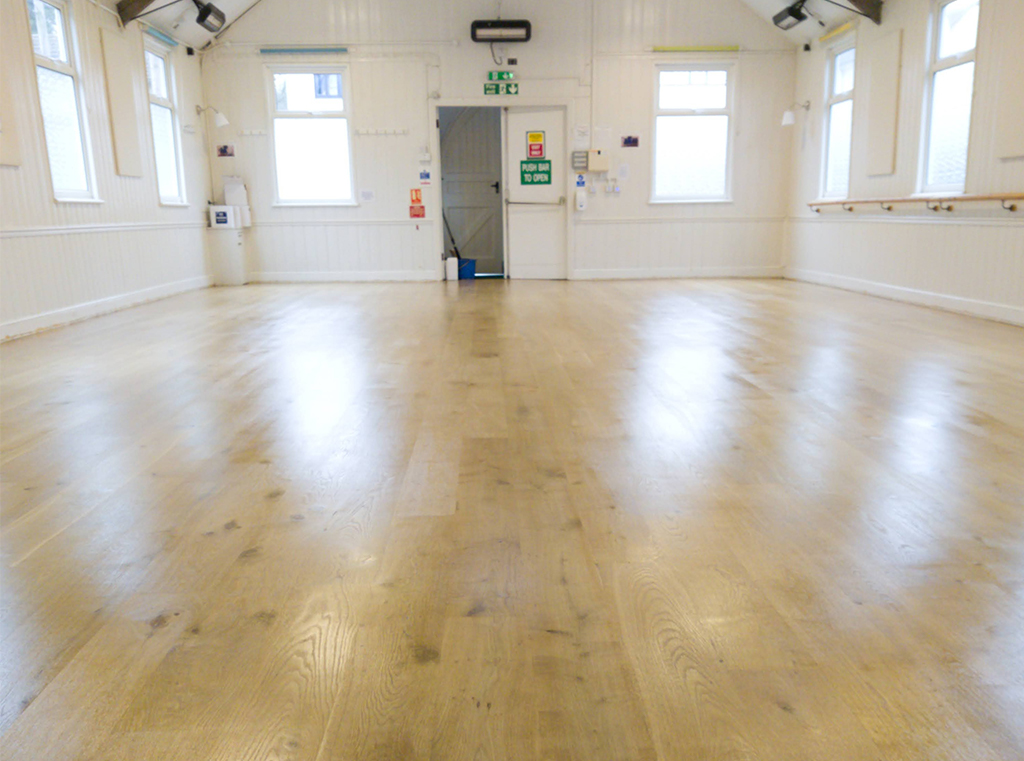 Our Floor Sanding Services
We are specialists in first-rate floor sanding in Brentwood and are proud to bring worn and damaged flooring into the 21st century whilst staying true to its original character. We combine proven sanding methods with the best materials available on the market, to completely overhaul your flooring. Not only this, but at Barfords, we offer a bespoke service where every aspect of your flooring can be catered to your exact needs. We have huge experience within the industry and have worked on projects including homes, theatres and other community spaces, we have seen clients return to us time and time again and we guarantee that whatever the size of your project, we can take it on.
Advantages of Floor Sanding
Floor sanding is a popular choice for many and it's unsurprising given the huge number of benefits we have seen time and time again.
Customised to your needs
We will work alongside you to ensure that the flooring you receive is the flooring that you wanted. Our floor sanding in Brentwood comes highly-recommended by our clients and, whether you choose to finish your floor with lacquer or varnish, the whole process can be customised to your exact needs.
Highly durable
By coming to Barfords, you've taken the first steps in properly maintaining your floor. Floor sanding is an excellent option for those who are looking for a durable and resilient flooring type that will withstand the test of time – particularly in areas where footfall is high.
Saves and makes you money
If you're looking to save and make money in the long term, then opting to update your flooring is a fantastic choice. By renovating your existing floor, there's no need to spend out on a costly new one, plus, period charm adds a lot of value to a property should you decide to sell in the future!
Allergen free and easy to maintain
If you suffer with allergies or have children or pets, sanding your floor is a fantastic way of getting rid of those grooves and dents where allergens, dirt and odours may live. Ensuring that your flooring is properly looked after is vital to ensuring that your building is cleaner for longer.
Mess free
We use only the best dust-free technology and methods to sand your flooring, meaning that there's minimal mess to clean up once we finish the works. We also use environmentally friendly chemicals, so you can rest assured that nothing we use is toxic.
Give us a call today for your FREE quote
Don't just take our word for it, here's what some of our clients have to say about our floor sanding services…
"Barfords restored our nearly 70 year old parquet flooring, which had been covered by carpet for many years. The work was completed on time, and it now looks like a new floor!"

Happy Customer
"A wonderful, clean, speedy job restoring our 50 year old teak parquet which has been hidden under carpets for many years."

Happy Customer
"Barfords were excellent. The floor was transformed from an old orange colour, to looking fresh and brand new. I would definitely recommend!"

Happy Customer
"Throughout the process the communication was great and they went the extra mile to make the flooring how we wanted it!"

Happy Customer


Barfords, restore anything, from antique flooring to modern grey styles and natural finishes. All with an environmental awareness and in a professional and friendly manner. We also restore most woodwork, and offer free estimates.
Barford Contractors Ltd,
16 Scrub Rise,
Billericay CM12 9PG