High-Quality Floor Sanding in Essex
Whether you're looking to breathe new life into your period wooden or parquet flooring or are refreshing the flooring in your commercial space, you could find the answer with Barfords' floor sanding services in Essex. We are genuinely dedicated to restoring wood to showcase its natural charm and character and believe that all wood flooring has the potential to be something incredible if given the chance.
Our expert craftsmen are fully trained and experienced in the techniques and tools required to update your floors to your requirements. Using these proven methods, we can transform your flooring by removing any scratches, marks and any other damage, leaving you with flooring that is clean, glossy and gives impact to your room. We can be relied upon to deliver professional service, budget-friendly solutions and results that withstand the test of time, every time.
Get your FREE quote today
Fill out this form to receive your free quotation for our professional & reputable wood floor sanding in Essex
Have any questions or queries?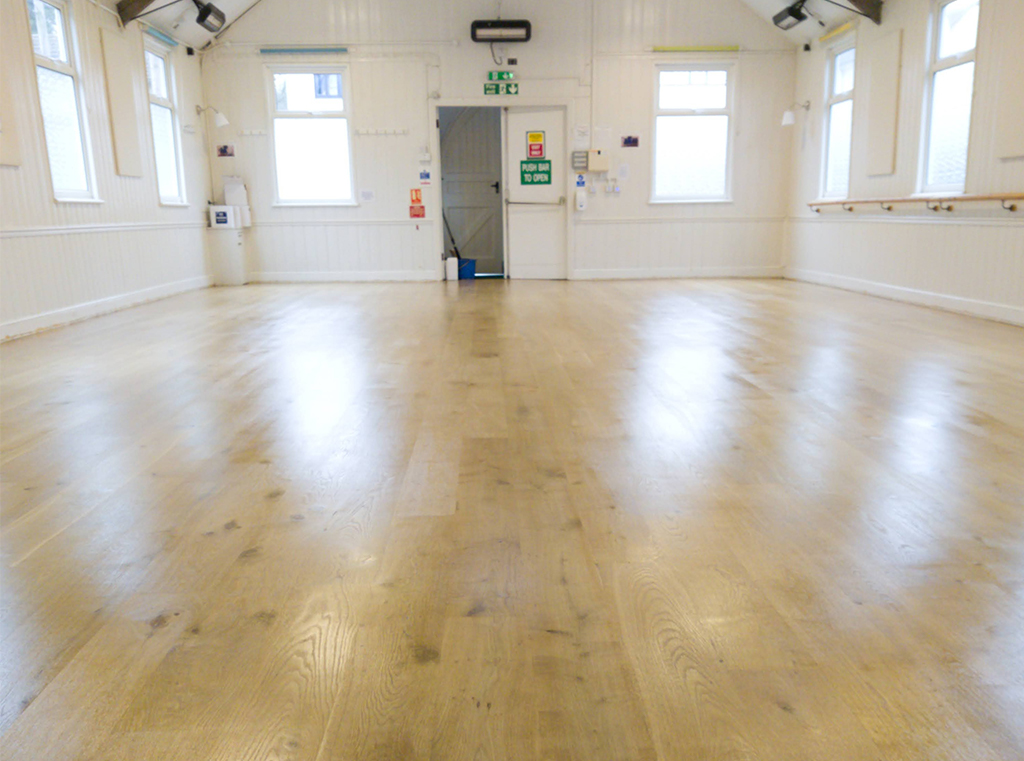 Our Floor Sanding Services in Essex
We specialise in high-quality floor sanding in Essex and take pride in bringing worn and damaged flooring into the modern-day whilst assuring we stay true to its character. We combine proven sanding techniques with the finest quality materials, to completely transform your flooring with the utmost efficiency and without compromising on your budget. We offer a personalised service where every part of your journey with us is tailored to your requirements and we can confidently take on your project, whatever the size, as we have experience working on projects in homes, theatres and other community spaces.
Advantages of Floor Sanding
We have seen the popularity of floor sanding in Essex grow, mainly due to the number of benefits that comes with using this technique to bring your wooden flooring to life.
Tailormade to your tastes
We will work alongside you to ensure that the flooring you receive is the flooring that you wanted. Our floor sanding in Brentwood comes highly-recommended by our clients and, whether you choose to finish your floor with lacquer or varnish, the whole process can be customised to your exact needs.
Endures over time
If you properly take care of your wooden flooring, it can provide much greater levels of protection against wear and tear for years to come. Particularly useful in areas where footfall is high, wooden flooring can last for up to 50 years if maintained properly.
Saves and makes you money
Wooden flooring is a guaranteed way of saving and making you money in the long term. Rather than replacing a worn floor entirely, you can opt to have it sanded to reveal its original character which can add value to your property if done correctly!
Allergen free and easy to maintain
Wooden flooring is a top choice for allergy sufferers as it doesn't retain allergens in the way other flooring types might. It is also easy to maintain and is more resilient to odours and stains, meaning that your space will stay cleaner for longer.
Mess free
At Barfords, we use dust-free methods of floor sanding to ensure there's little cleaning up needed once we complete the works. Not only this, but the chemicals that we use are non-toxic, so your property is safe from the moment we leave.
Give us a call today for your FREE quote
Don't just take our word for it, here's what some of our clients have to say about our floor sanding services…
Alan & co restored our 1970s teak parquet lounge floor expertly, unphased by unpleasant surprises after the carpet was lifted to reveal paint splats, screeding & a concrete section which must've been the old fireplace, eventually replacing this section with mahogany, as the closest match, as teak is no longer available. Well pleased with results!
Alan and Mark restored our near 70 year old lounge and hallway parquet flooring, which had been covered by carpets for many years. The work was completed on time, and it now looks like a new floor. Both very polite, friendly and professional, they certainly know their trade.
Charlotte Gladwell
2021-05-12
Barford Contractors LTD laid oak parquet in our hallway and two front rooms. Throughout the process the communication was great and they were very receptive to our feedback and went the extra mile to make the flooring how we wanted it. Alan, Mark and Gareth were here just over a week and they were really friendly and polite. The floors look incredible and we would highly reccomend them as they delivered exactly what we wanted and the service was spot on.
Barford Contractors were excellent. The floor was transformed from an old orange colour, to looking fresh and brand new. Alan's communication was fantastic from the start. I would definitely recommend Barford Contractors to anyone wanting their floor transformed.
excellent work , great job and no fuss or mess
Did a fantastic job with our wooden floor. I am happy to recommend Alan and Mark to anyone who needs to refresh their wooden floor. Wonderful job done by really nice people.
Jennifer Anderson
2019-03-12
A wonderful clean speedy job restoring our 50 year old teak parquet which has been hidden under carpets for many years. If you live on the Long Ridings Estate in Hutton Brentwood thoroughly recommend you investigate.
Alan and his son Mark transformed our wooden floors. They did a thorough, dust free job, proving to be very obliging by helping to move furniture for us. We thoroughly recommend them. Mr and Mrs Barrett
Alan provided a detailed quote for both wooden floors in our village hall to sand and re-seal and apply lines for a badminton court. The work was carried out meticulously and he kept me fully informed of progress and was more than happy to answer my questions. Very pleased to recommend his company.


Barfords, restore anything, from antique flooring to modern grey styles and natural finishes. All with an environmental awareness and in a professional and friendly manner. We also restore most woodwork, and offer free estimates.
Barford Contractors Ltd,
16 Scrub Rise,
Billericay CM12 9PG