The Finest Wood Flooring in Shenfield
At Barfords, we are delighted to offer an extensive range of wood flooring across Shenfield and the surrounding areas. Our highly-skilled team of craftsmen and installers have installed wooden floors for all kinds of buildings and properties including homes, theatres, community spaces and more, and you can trust that we are able to confidently take on your project, whether that's installing brand new parquet flooring in your home or overhauling your office space.
With our specialist wood flooring services in Shenfield, you can experience a range of benefits, including being able to craft bespoke wood flooring, available in variety of wood grains, styles and finishes, that suits your space and budget.
Get your FREE quote today
Fill out this form to receive your free quotation for our professional & reputable wood flooring in Shenfield
Have any questions or queries?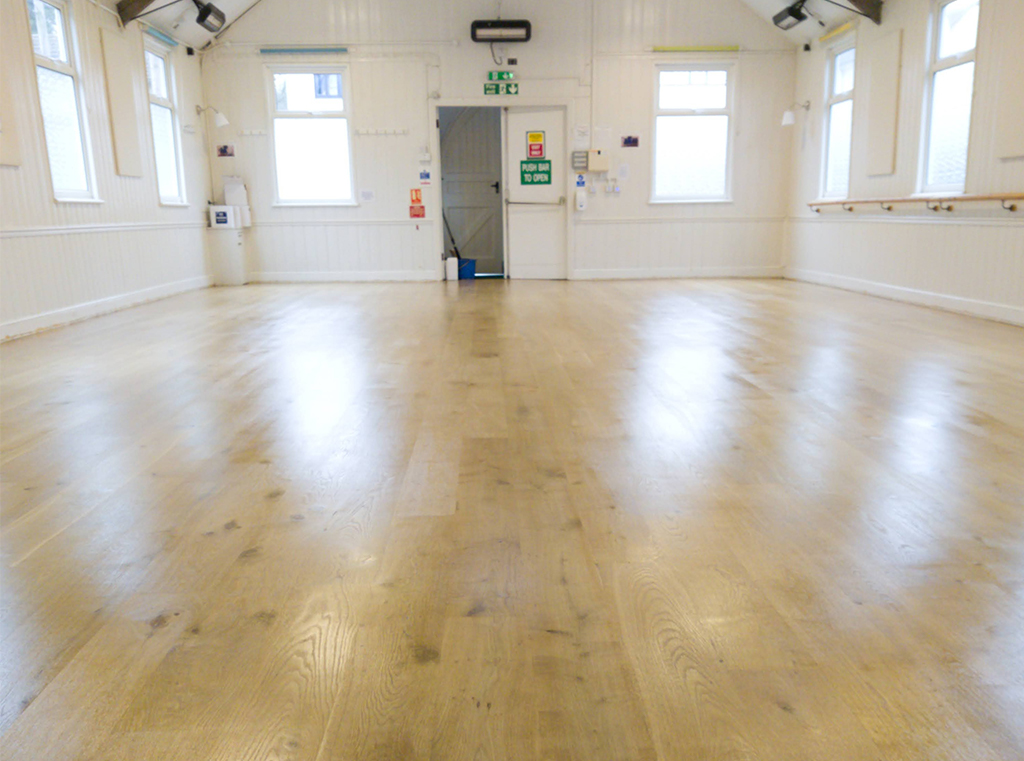 Our Wood Flooring Services in Shenfield
We are a preferred company for wood flooring in Shenfield and have confidence that our top reputation comes as a result of the proven techniques and best quality materials that we use. Not only this, but whether you desire a brand new parquet floor or if your current wood flooring needs some renovating, we are committed to delivering a service that is efficient and doesn't compromise on your budget. From the colour of the wood grain to the finish you choose to complete the look, every part of your wood flooring can be tailored to your exact requirements, meaning that you can create wood flooring that is bespoke to you.
Advantages of Wooden Flooring
We worked on a huge number of wood flooring projects in Shenfield and have repeatedly seen our clients experience the benefits of this type of flooring. If you're still not sure if wooden flooring is right for you, here some of the top benefits of this resilient, versatile and timeless flooring choice.
Bespoke to you
Wooden flooring is highly versatile and is available in a range of designs, woodgrains, sizes, colours and shapes. We work closely with you to select the style that is right for you and the effect you are wanting to create in your room, to craft flooring that is bespoke and unique.
Long-lasting solution
Wooden flooring is a long-lasting solution for those seeking greater protection against general wear and tear to your flooring, particularly in areas where the footfall is high. Wooden flooring is highly-resilient to general damage and has the potential to last for up to 50 years if maintained properly.
Saves and makes you money
Wooden flooring has been proven to save and make our clients' money in the long term. With so many choices available for design and style, you can customise your flooring to suit your budget. Wood flooring can also increase the value of your property if you wish to sell in the future as it is often seen as an attractive addition to many rooms.
Allergen free and easy to maintain
Wooden flooring doesn't retain allergens in the way some other flooring types might, such as carpets and rugs, meaning that it is a popular choice for allergy sufferers and those with pets. It is also more resilient to odours and stains so you can enjoy a more hygienic floor for longer.
Give us a call today for your FREE quote
Don't just take our word for it, here's what some of our clients have to say about our wood repair and restoration services…
"Barfords restored our nearly 70 year old parquet flooring, which had been covered by carpet for many years. The work was completed on time, and it now looks like a new floor!"

Happy Customer
"A wonderful, clean, speedy job restoring our 50 year old teak parquet which has been hidden under carpets for many years."

Happy Customer
"Barfords were excellent. The floor was transformed from an old orange colour, to looking fresh and brand new. I would definitely recommend!"

Happy Customer
"Throughout the process the communication was great and they went the extra mile to make the flooring how we wanted it!"

Happy Customer


Barfords, restore anything, from antique flooring to modern grey styles and natural finishes. All with an environmental awareness and in a professional and friendly manner. We also restore most woodwork, and offer free estimates.
Barford Contractors Ltd,
16 Scrub Rise,
Billericay CM12 9PG